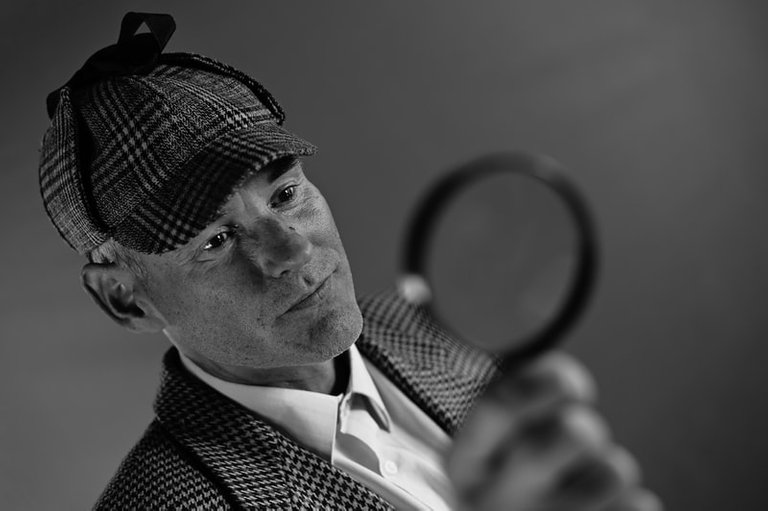 Image Source
I've been playing with the idea lately. We got our own personal mute, follower, follow and blacklists but nothing close to a global scale where we got access to a decentralized list of verified users. The idea is having a global list accessible to every user and have them able to add proof that another user is the real deal. I've been trying to verify users on my spare time as part of the curation gig.
Once I got confirmation, I keep the personal list and then forward the evidence to @hivewatchers for their future reference. I'm not part of Hivewatchers and I just forward the proof so as not to have the user be bothered to be verified again. Most people are amenable to the approach and find no reason to ignore the request.
Here is the cheat I use to get people to notice me off chain:
I just ask if they are the same person posting and then if it isn't them, then follow up with something along the lines of their content being stolen and the impostor is getting paid for their hard work of making content.
Works most of the time until I hit some company owned accounts where their social media management is handle by a different firm. Usually these messages of mine get ignored but that's a different story. This approach works because as a self respecting content creator, you would be reasonably pissed that your content is being shared, someone is faking their identity and using your own, and is receiving some financial rewards. Those three things are the best call to actions I use and they are effective because they can be confirmed on the blockchain.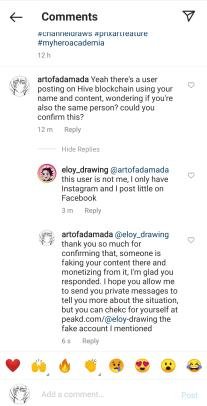 Some creators I happened to reach out to only knew about Hive because someone was leeching from their works. Imagine having that news as the first thing you learned to get acquainted with the platform?
So why not a decentralized list where the community visually accessible to the community to add their own attempts to verify other users so that we got some data to use as reference on the blockchain? I'm not saying people should throw out their anonymity status for the sake of being verified. I'm still an anon user since the time I used the blockchain. I'm just saying what if we had that freedom wall where people can look up other users and see peer to peer approvals.
A user can look up another user and see who else thinks they are legit then access some links to evidences they used to verify. It gives more credibility if you see more reputable people on the list that have confirmed the user like a decentralized trust rating. It's still up to users whether they want to believe the people on the list that gave a thumbs up to a particular user.
But what about those people who refuse? Or have no social media to verify with? It's purely voluntary to even engage with this project. I know some curators here just like to button smash and not mind who they are upvoting as long as the post looks nice. This is for curators that value who they are trying to support with their votes.
Anybody can tell me they are against identity theft and plagiarism but when the opportunity passes and there's an actual fraud happening, you hardly see the names be actively downvoting. The lip service is real. I can get why most people are apathetic because it's not their own content that's being monetized and it's not them that's being impersonated.
At OnChainArt community, users can drop by at discord and submit their links for verification in exchange for the member title. It doesn't mean they get more votes once they confirmed. It just means they are who they claim to be and random curators passing by can have some confidence in the member title (but this isn't plagiarism proof). @nftshowroom has done a wonderful job verifying artists on the blockchain and on Instagram. My work runs smoother whenever I see the NFTShowroom badge on a user's profile and nftshowroom account following the user on Instagram.
A decentralized verification list isn't just for flare but to have a record keeping on the blockchain that attempts have been made to make sure the owner of the account is actually who they claim to be. Users can even update the account's status on their own if it's compromised to warn other users.
Will this discriminate users who refuse to verify? Depends, it's a case to case basis. I mean, I would find it useful if I was deciding whether I'm trying to tell the difference between a poser and the real deal. If it doesn't matter to you that you're voting a fake, it matters to me.
I just verify people off the blockchain for a hobby.
If you made it this far reading, thank you for your time.