Let me first start with telling that this post isn't a rant or a complaint, actually. Probably a talk or venting out some of my thoughts and observations and making them public.
In a couple of months, hopefully I and my friends survive by then, I'll be celebrating my fourth year on HIVE. This may seem like a long ride, it definitely has been bumpy and challenging at times and I learnt a lot from my own mistakes, yet I feel like a child or sometimes even like a baby, and I admit I don't understand so many things here on the blockchain platform yet.
Is that because I am (mostly) an introverted type of person? I haven't tested my emotional intelligence and I don't have a strong desire to do that as I am sure I won't score big on such a test, LOL.
I think you'll all agree, we are very complex creatures, the people.
Hey, am I allowed to be irritated and annoyed by stuff that doesn't bother others? Hell, yes, I am! :)
---
So I am touching two personal perspectives on commenting today:
replying in different languages
the content/essence of the replies
---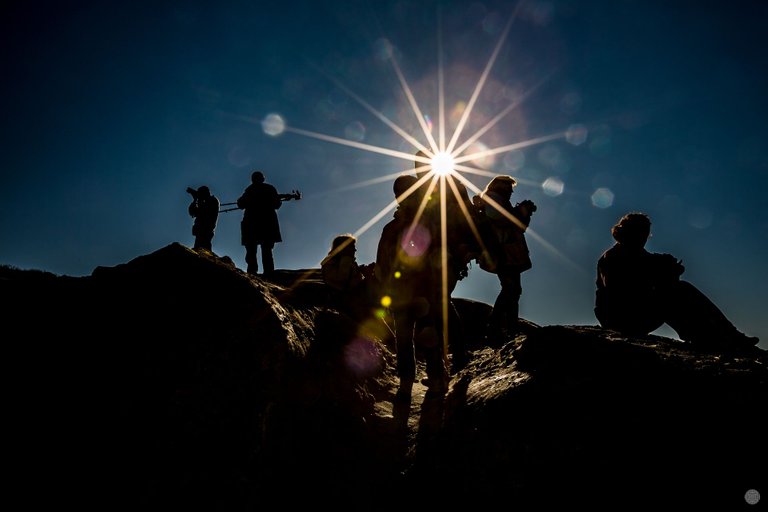 I took that photo of a bunch of friends of mine searching for the best spot to photograph landscapes from a high location over the monasteries of Meteora in Greece.
1. Replying in different languages
English isn't my mother's tongue. It is even not the second language I started to learn. It's the third one, actually :) Still, I prefer to write all my posts in English from the start. Why is it important to me? Here are few of my reasons:
English is the "native" language of this block-chain based social network, spoken by its creators. As HIVE is a daily part of my life, that is my way to pay my respect to the people who created it and now maintain/support HIVE by keeping their big stakes in, despite the tempting prices lately.
English is currently the business language of the modern world
Even for those who don't speak it, and use online translators to convert the content to their native languages, I believe translating from English gives the best and the most correct results
Writing in English expands my reach.
Writing in English, for me, as a non-native speaker, pushes me outside my zone of comfort and thus is a powerful learning method, as I learn new things every day. Probably a good brain exercise too, who knows? ;)
So, based on those bullet points above, few months ago I've decided to stop responding to comments that are different from the language of my corresponding article/post.
Is that rude and unmannerly? Well, it may be, but if a person is savvy enough to register here, have a crypto wallet, use exchanges, understand what the rules and good practices of the platform are, then I think that person is savvy enough to use a translator and pay respect to my efforts. Otherwise, all I see is laziness. Lack of respect too. Why should I bother responding then?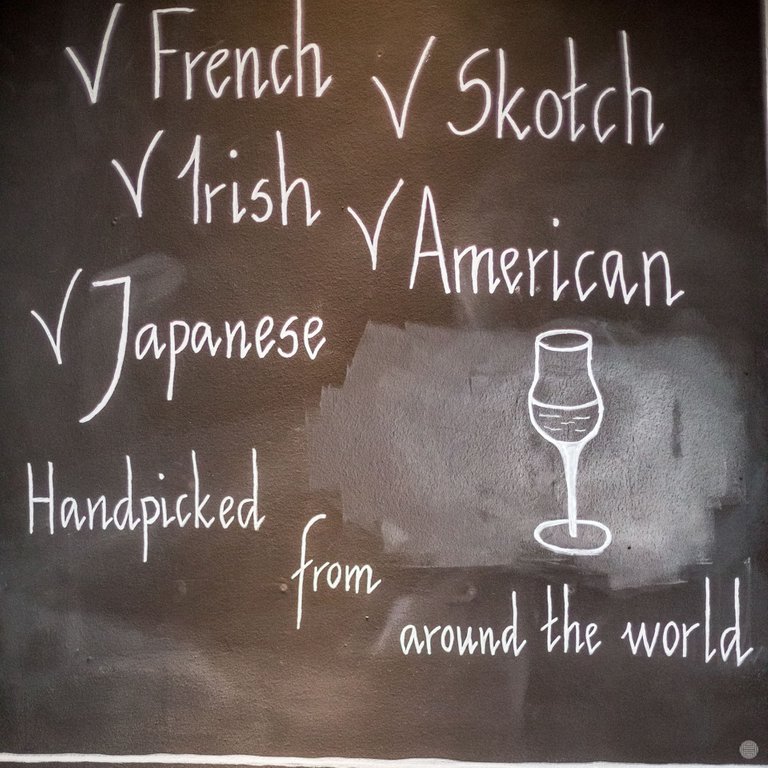 Photo I took at the lobby bar of a hotel in Copenhagen while I was waiting for my flight to Tromsø in Norway to chase Aurora Borealis ;)
2. The content/essence of the replies
I guess someone could publish a whole new book on that topic.
The lack of capital letters and punctuation marks speaks loudly, isn't it?
"It's human to err", but in our modern world, where practically all the text input fields are equipped with syntax and some with grammar auto-correct, what does leaving several typos in the text speak of?
One more thing I "adore" is when someone asks me a question that clearly shows that person hasn't read the text. I've seen that tens of times. Especially on my travel stories where I occasionally get questions like "Where is this?"
Or another type of comments, that sometimes makes me laugh: "Amazing photo!" or "Great photo". Hey, wait, I have published like a dozen photos in my story, which one do you mean? So it became obvious within a second that person is commenting only to get my attention.
Now call me an old mad, but I don't like too many emoticons under my posts. I wouldn't give my 100% upvote on such person posts either. Why? Using too many emoticons is a bit childish, isn't it? And would you give your own child more money than what they really need? I wouldn't.
One user recently commented asking my for my WhatsApp number so they get some info. Dude, WhatsApp numbers are the phone numbers. Unless I am advertising a business, do you think I would share any personal info? Oh, wait, let me add my credit card and social security numbers and publish them all along! That's not the way to contact me, especially given I always share my Discord user ID and web site too, plenty of ways to contact me directly.
Now let me quickly compile a table with some HIVE to common English translation. Do hate me now, LMAO! :P
| HIVE English | Common English |
| --- | --- |
| amazing | I want your attention, time and money! |
| amazing photos | I want your attention, time and money! |
| nice | I want your attention, time and money! |
| nice post | I want your attention, time and money! |
| sir nice post | I want your attention, time and money! |
| thanks for sharing | I want your attention, time and money! |
| wow | I want your attention, time and money! |
| good read | I want your attention, time and money! |
| check my blog | I want your attention, time and money! Great, a honest person, finally!!! |
---
I am pretty sure you could add a few rows to that table as well, right?
I feel I vented it all out for today... I know, I know, we all come from different cultures, nations, races, education, classes, families, faith, etc. We are all very different. However, I strongly believe we have to learn and get better every day. That is what really matters after all. If we don't learn and develop on a daily basis, we'll sooner or later be thrown down from the train. Or down the drain.
---
Thank you for your time and support, please check out below few other ways to encourage me in my difficult visual art endeavor and stay in touch!
---
My photo site: https://hadjiyvanov.com/
---
My twitter: https://twitter.com/hadjiyvanov
---
You could get a license here for some of my visual works approved by the quality review team of Adobe, Inc.: https://stock.adobe.com/contributor/206416265/lightcaptured
---
I use and recommend those services below, following my referral links is a win-win for both you and me:
---
Copyright: Light Captured
For licensing my photos, please drop me a message on Discord: lightcaptured#2698
Have a great day, stay safe, stay strong and let your muse be always on your shoulder!