Just HODL - Never give up hope, that's my biggest motto. We should pay attention.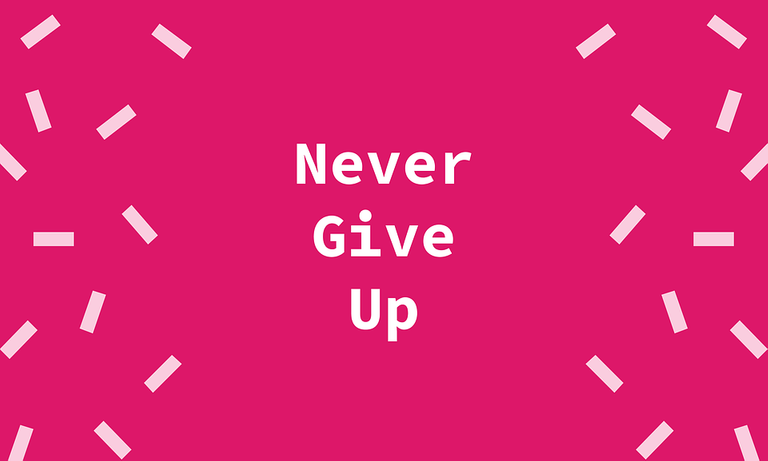 Greetings🙋‍♂️ Hive 🌍people. Another month of this year is almost over and unfortunately the cryptocurrency market has suffered a lot. Apparently Bitcoin (the king of all cryptocurrencies) ends the weakest month in ten years - that's it, it still happens .... we have to look with much, much optimism in the near future. From my point of view, from what i gather from the media that i consume daily, i consider that things will return to the normality that each of us has lived.

May was a constant month of bad news that sent bitcoin in a strange mood, from the all-time high of over $ 64,000 reached in April. And not only, every cryptocurrency available in this virtual world has suffered significant declines in their values. But that doesn't mean we have to be afraid or get into that abstract panic that the biggest players in the cryptocurrency markets can take advantage of - I recommend staying in position without selling those valuables at low prices - it's not worth it. Just HODL - Never give up hope, that's my biggest motto.

Apparently, from the media it is assumed that one of the causes of the fall of the cryptocurrency are the announcements of the CEO of Tesla, Elon Musk, who recently announced that he will no longer accept bitcoin as payment for his vehicles due to concerns about the environmental impact of bitcoin mining. Next i will leave a link to an article that relates such things - an article created and published on May 13 of this fabulous year.
☆https://www.bbc.com/news/business-57096305
I'm not an environmental expert or an energy specialist, and i won't be, but from my point of view, those things said about cryptocurrency mining and environmental issues seem totally absurd, pretty stupid.
Another interesting piece of news that is supposed to have brought cryptocurrencies down sharply would be that China has stepped up pressure on digital assets, and the U.S. Treasury has unveiled new bitcoin tax plans, while the Reserve Federal has suggested the possibility of a digital dollar. Ok the part with the digital dollar, it was time for this variant - I'm really quite happy with this fact. All countries should prepare their national currencies for this era in which all things end up in this wonderful digital world..